Best Sulfate Free Shampoos In India: Top 10 with Prices
I have been on the lookout for some good Chemical free shampoos since a long time now.  So, that I can give a break to my hair from all those damaging elements and pick from one of the Best Sulfate Free Shampoos In India. The chemical laden shampoo do make hair lustrous and shiny for few days but in the long run they prove to be very harmful for hair health.  These chemical laden shampoos are in abundance and easily available but you might have a hard time finding a good chemical free formulation. So, today I compiled a list of best shampoos without sulfates and other harsh chemicals.
I used to believe that shampoos don't work well if they don't lather much. But the reality is the lather produced is mainly due to the harmful chemical called SLS or Sodium Lauryl Sulfate. SLS is that ingredient which cleanses scalp and leave hair squeaky clean, but in the whole process strips off natural oils and moisture from the scalp. As a result, the hair become rough, dry and frizzy as the hairs are damaged and later problems like dandruff, irritation, hairfall, etc. starts cropping up.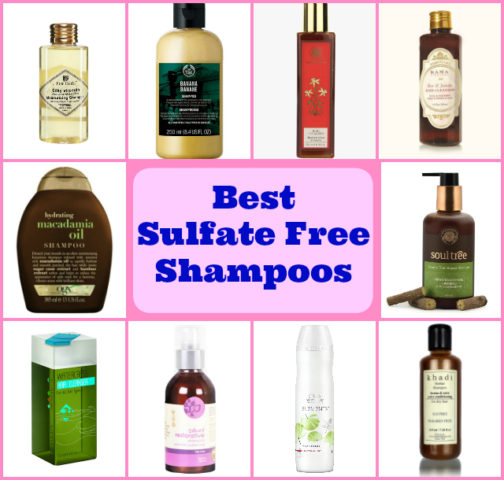 So, the first thing I need to get rid of in my shampoos is Sulfates followed by Parabens and other harmful chemicals. The SLS and paraben free shampoos take some time to show results as the scalp and hair needs to adapt to the changes.  But SLS free shampoos without these ingredients would help to nourish and rejuvenate the hair better along with various long term benefits.
Lets get started with the Best Sulphate Free Shampoos in India which would make your tresses soft and smooth again
Best Sulfate Free Shampoos In India:
Just herbs Silky Strength Aloevera-Wheat germ Moisturizing Shampoo- Price Rs 545 for 200ml:
Just herbs Silky Strength Aloevera-Wheatgerm Moisturizing Shampoo contains Aloevera which is natural moisturizer while wheat germ oil fights free radicals and provides extra nourishment. It is also enriched with hibiscus and vetiver which help control dandruff, premature greying and split ends and promote growth of luxuriously shiny black hair. It has rich creamy texture which gives a decent lather. It is an SLS Free shampoo and falls into the best Sulfate free Shampoo in India category.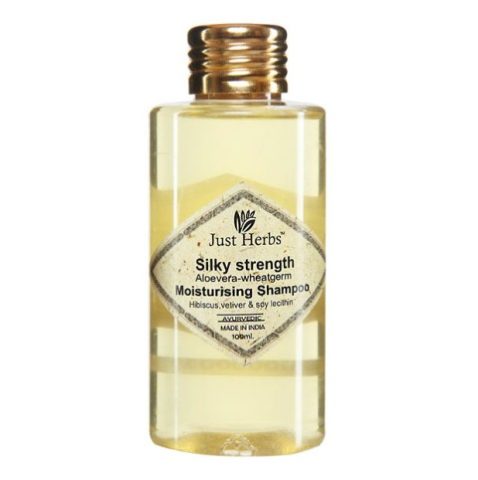 The Body Shop Banana Shampoo – Price Rs 795 for 250ml:
The Body Shop Banana shampoo has been loved by everyone and on a popular demand TBS bright it back. The shampoo contains real Banana puree which makes hair stronger and shinier. The rich creamy texture of the shampoo look tempting and the sweet fruity scent makes it good enough to eat. It cleanses hair effectively and makes that soft, shiny and bouncy.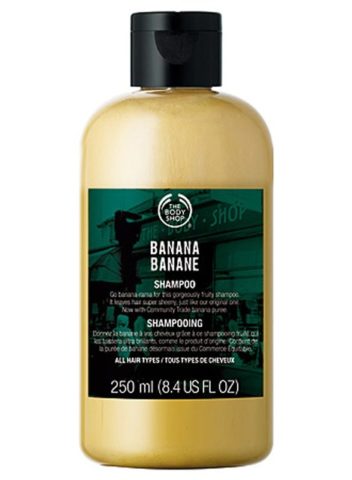 Forest Essentials Hair Cleanser Mashobra Honey & Vanilla – Price Rs 875 for 200ml :
Forest Essentials Hair Cleanser Mashobra Honey & Vanilla is a clear shampoo with natural ingredients like Reetha, Soya Protein, Coconut Oil, Organic Honey and vanilla extracts among other herbal infusions. This Sulfate free shampoo cleanses scalp without damaging hair. It replenishes skin moisture, leaving it feeling soft and supple. It has a mild fragrance which is calming to the senses. There are few other versions of the Forest Essentials SLS free Shampoos which you can try and pick the one that you like. These are definitely one of the best herbal shampoos in India.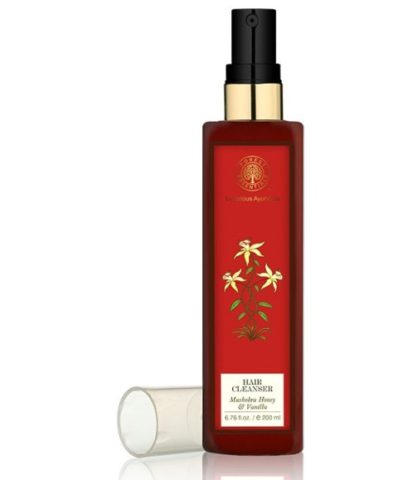 Kama Ayurveda Rose and Jasmine Hair Cleanser – Price Rs 1025 for 200ml:
Kama Ayurveda is yet another natural skincare brand that makes amazing products. This Kama Ayurveda Rose and Jasmine Hair Cleanser is a restoring and balancing cleanser that improves hair strength to mitigate damage especially caused by coloring heat styling and chemical treatments. The formula is very mild and gives slight foam which gently cleanses the scalp. It contains Soy protein that binds moisture, strengthens and improves the tensile strength and elasticity of hair. Organic Aloe Vera Juice and Hibiscus Extract which reduce hair loss, promote growth and hydrate deeply. Pure Essential oils of Rose and Jasmine balanced and protect for hair health and vibrancy. Overall, this is one of the best SLS and paraben free shampoo in India.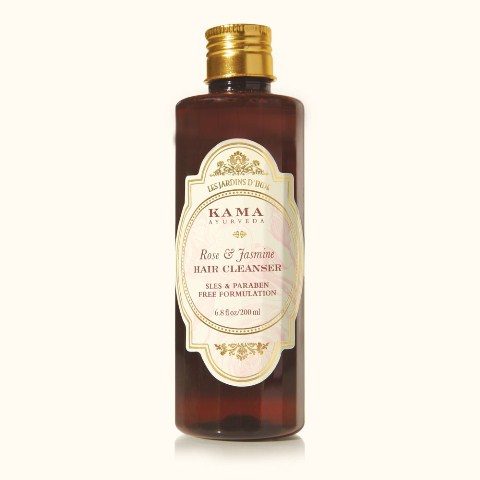 Organix Hydrating Macadamia Oil Shampoo – Price Rs 725 for 385 ml:
Organix Hydrating Macadamia Oil Shampoo contains Nutrient-rich macadamia oil, exotic sugar cane extract and bamboo extract which makes it one ultra-moisturizing formula.  It helps to bring back smoothness and shine to dry and dull hair. It drenches event the driest hair with moisture leaving them soft, smooth with a silky shine. It is a beautiful moisturizing herbal shampoo which will add life to your lifeless tresses.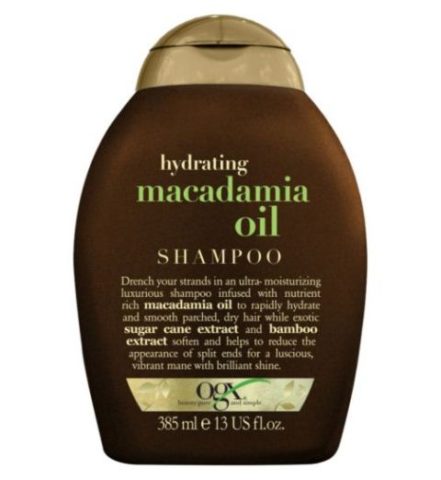 The Nature's Co Watercress Hair Cleanser – Price Rs 895 for 250
The Nature's Co Watercress Hair Cleanser is a mild herbal cleanser which lathers less but makes the hair softer, shinier and bouncy. It keeps dandruff and hair fall issues at bay. It contains Glycerin, Pro-Vitamin B5, Apple cedar vinegar, Aloe Vera extract which reduces hair loss and enhances the growth with the natural effectiveness of Watercress. It will leave your hair healthy and shiny.  It is a great daily use Herbal shampoo.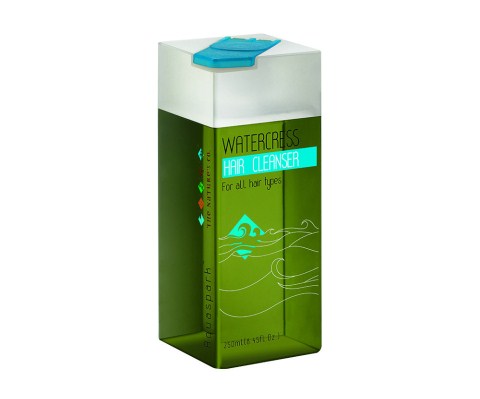 Soultree Licorice Hair Repair Shampoo: Rs 575 for 250ml:
Soultree Licorice hair Repair Shampoo contains seven ayurvedic herbs which make this a complete hair nourishment shampoo. Organic licorice and henna strengthen the roots while bhringraj and shikakai make hair darker and healthier. A double rinse of this soap-free shampoo may be required to wash oiled hair. But this Mild herbal shampoo can do wonders for Dull & Damaged Hair.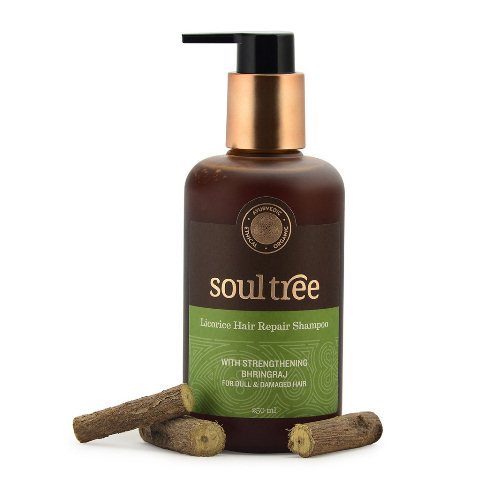 Omved Restorative Shampoo: RS 590 for 100 ml:
Omved Restorative Shampoo is a clear liquid with runny consistency. It has a very mild soothing scent of Tea tree oil. It contains Gentle plant-derived botanicals which gently clean and soothe a flaky, itchy or dandruff-prone scalp . It has neem with Anti-fungal properties, tea tree for any infection, Brahmi, Ayurveda's hair tonic, prevents dandruff and promotes hair growth and Aloe Vera and Vitamin E which make hair soft and manageable. It will effectively cleanse and purify scalp, ease dryness and dandruff and add body, shine and bounce. It will help hair grow beautiful, soft, silky and lustrous. It is free from sulfates, silicones and parabens. It easily qualifies for one of the best SLS free shampoo in India.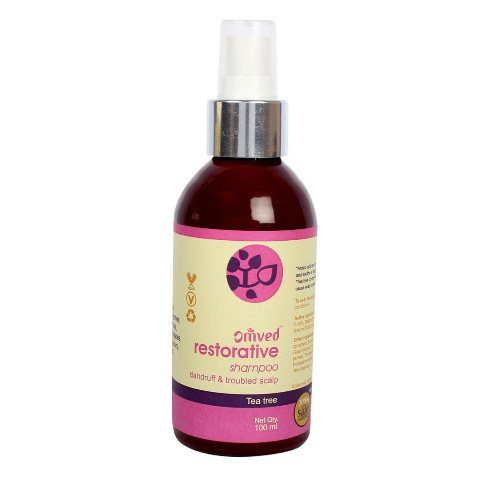 Wella Elements Renewing Shampoo: Price Rs 975 for 200ml:
Wella Elements Renewing Shampoo is a Sulfate-free shampoo that renews the moisture of the hair, preserving and nourishing it from root to tip. The Shampoo has gel like texture with medium runny consistency . It gives good lather cleansing the scalp effectively. It makes hair soft and shiny and keeps them frizz free for long. It is not a herbal shampoo but it an SLS free shampoo that makes hair silky smooth.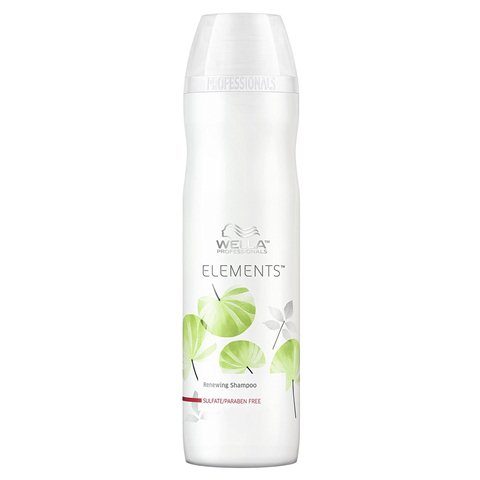 Khadi Henna and Tulsi Extra Conditioning Herbal Shampoo – Price Rs 210 for 210ml:
Khadi Henna and Tulsi Extra Conditioning Herbal Shampoo is one of the most affordable SLS free and Paraben free shampoo in India. It comes in a simple clear bottle packaging with a medium thin consistency. It has a refreshing smell. It lathers well and cleanses gently. Though, I need to follow up with a conditioner to tame my frizzy hair. It makes hair feel soft, smooth, super silky and shiny.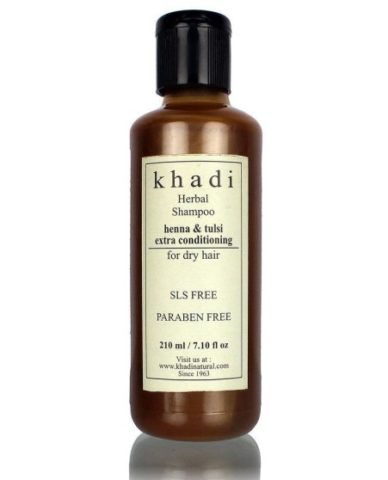 That concludes my list of Best Sulfate Free Shampoos in India. You can choose a shampoo according to your hair type and pamper your hair without any chemicals.  Your hair will thank you for picking these SLS free options.  I am currently using Wella Elements Renewing shampoo but I am all game to try other herbal options like Forest Essentials, Just herbs and Kama Ayurveda Shampoos. These are some of the SLS free shampoos that really works.
Don't Miss to Checkout:
Have you tried any of these Best Sulfate free shampoos in India? Which is your favorite shampoo?
PS: I do not claim the owner ship of images used here!