5 Best Body Lotions for Summers in India
Hey Gorgeous,
With Summers setting the first I need to change in my skin care regime is Moisturizers. I have a super dry skin so I enjoy slathering thick and heavy butters and lotions on my skin but the same is gonna make me sweat like a pig in summers. As, I cant completely remove body lotion from my daily routine because otherwise my skin will scream moisture I look for light weight summer lotion that nourish my skin without feeling heavy or oily.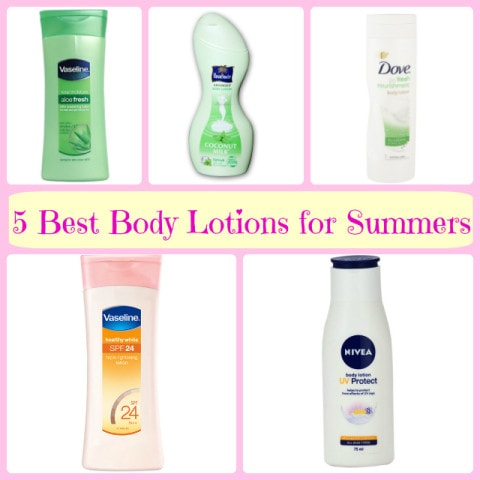 So, today I am listing down some of the best body lotion for summers in India or the best body lotions for dry skin in Summers in India.
5 Best Body Lotions for Summers in India
Don't Miss to Checkout:
These are only the body lotions that works best in summers and they are affordable and easily available too. You can easily spot them in stores or purchase online from any major online shopping website.
If you have used any other body lotion that you feel works in summers, don't forget to share in comments below!
Have your tried any of these Body Lotions? Which is your favorite Summer Body Lotion?